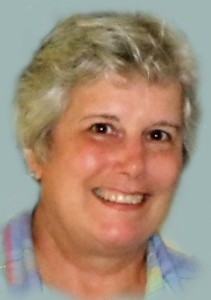 I am originally from Washington, DC but I have lived on the Eastern Shore of Maryland for many years. My husband, Larry, Buffy Cat and I share our corner of a forest with birds, animals and wildflowers who also make this their home and our son lives nearby.
I have had a varied background in a variety of fields. After High School in the Baltimore area I majored in Speech and Drama and minored in art at Fairmont State College in West Virginia. While my primary interest was theater set design, I was active in all aspects of the drama department. It was wonderful experience in graphic and creative problem solving as well as public speaking.
After college and marriage, we settled in Worcester County, Maryland and I worked for a while in local television and radio before going into business as a owner of Salisbury Art and Framing, professional picture framer and gallery director.
I began painting local scenes and nature subjects. Over the years my paintings became widely collected in the area.
Eventually we sold the business so I could pursue art full time from my Woodland Studio, selling online and through various area galleries.  Now I am focusing more on art licensing, creating nature inspired art for greeting cards and other product designs.
Some of my original paintings are available through regional galleries and this site. View a  video interview  from Delmarva Arts & Times online magazine.
My site WoodlandSeasons.com is a blog about nature and the changing seasons in the forest.
You will find me on Facebook and Instagram.